Articulated Cutting Heads
The modular design of Echidna's tilts, rotators and rails allows you to combine them to form articulated systems, which allow saw cutting in all positions and at all angles.
increase productivity
reduce blade wear
reduce tooth loss on blades
increase the safety of operators
in many applications, to make the job possible in the first place.
Components Available
Telescopic arms

Laser measurement devices

Rails built to user specification with lengths up to 8m

Remote control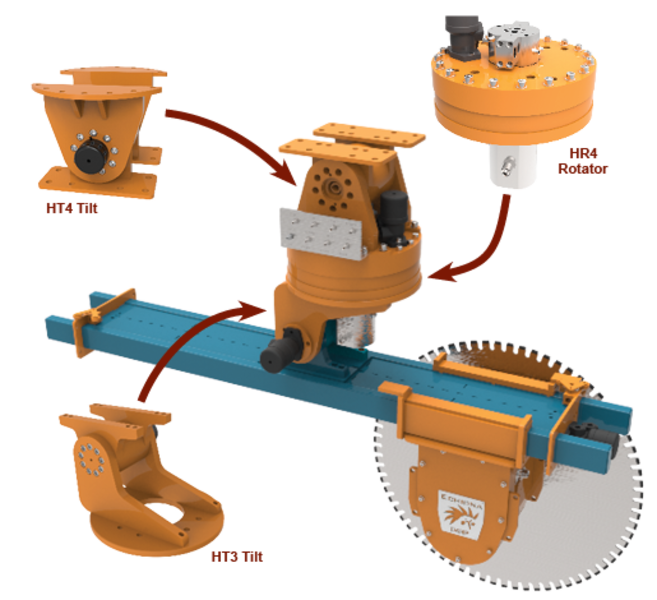 Function
A rocksaw held directly by the excavator can only cut in the vertical plane, radial to the excavator. An offset extension can be used to shift the saw outside of the excavator tracks, but the cutting is still parallel to the radius.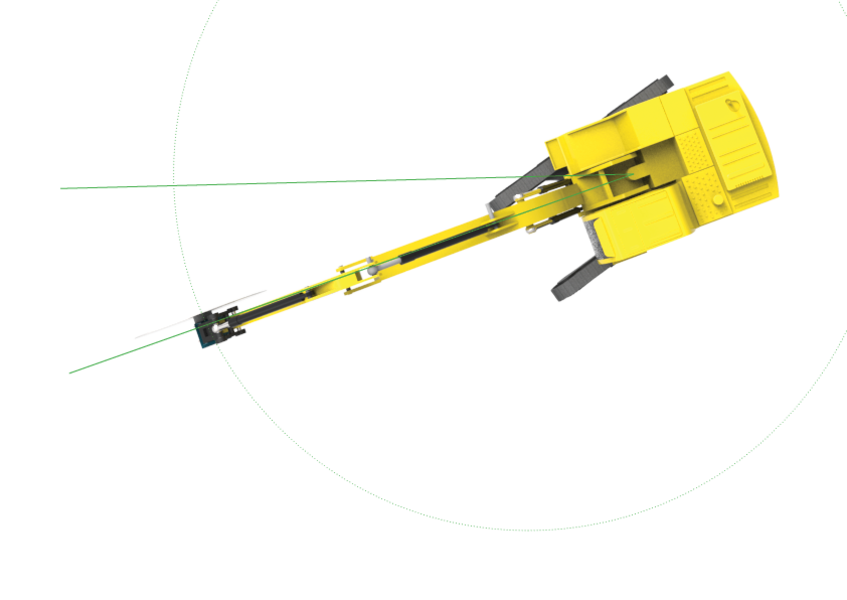 Demolition work, and other tasks such as remedial work in tunnels, often involves cutting at other angles. Often there is insufficient access to the site, such as in the case of wharf demolitions where the cutting must occur across the front of the excavator.
Echidna's articulated systems allow precise positioning and steady advance of the demolition saw at the desired angle. This improves cutting efficiency by not trying to cut around the circumference of a circle.