Diamond Rocksaws
Features
Models to suit excavators 1 to 70 tonnes
Reversible blade spin
Automatic blade brake
Direct drive
Adjustable, composite rotating safety shield with outer part removable for boundary cutting
Rotating stand
Excellent protection for motor bearings
Low maintenance
For excavators 2 to 25 tonnes.
With their high pressure and flow capacity, and high rpm, they can be used with a variety of blade types for cutting many different materials.
For excavators 8 to 70 tonnes.
High flow and high torque capabilities
Best choice for large blade diameters
For excavators 1 to 15 tonnes
Low up-front cost, compact and light weight, with all of the features of Echidna diamond rocksaws
Dual and multi blade rocksaws allow perfectly repeatable precise parallel cutting. They are of particular interest in trenching and quarrying applications.
With multi-blade saws, the time spent setting up cuts is reduced as the excavator does not need to be repositioned as frequently. Where there is plenty of power for driving the blades, cutting time is also less, however there may need to be a trade off in blade diameter.
Accessories
Automatic cooling water control
Rails systems for cutting at angles - convert to excavator wall-saw
Optimiser for increased efficiency
Offset extension for cutting outside excavator tracks - adjustable and fixed length models
Extra head brackets and special purpose head brackets
Other Rocksaws
Also available from Echidna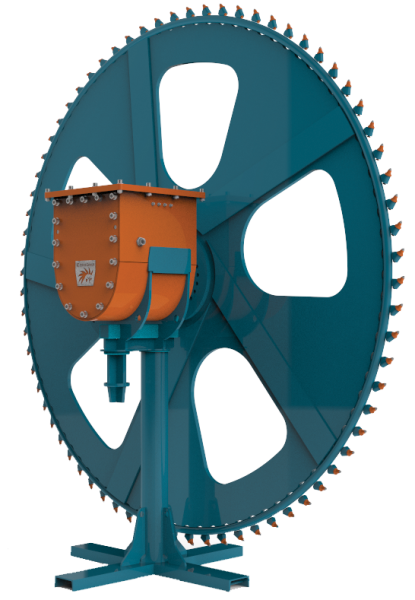 OmniCut rocksaws for hard and soft stone.