Due to the COVID-19 Pandemic, orders may have significant delays.
Wood Saws
Cut firewood - trim branches - clear brush
High speed saws for cutting timber
easy conversion for stump grinding
hold vertically for trimming branches, horizontally for cutting standing trees
use with optional hydraulic or manual rotation unit
also use for cutting paper rolls
fit multiple blades for cutting slabs
use tungsten or steel tipped woodsaw blades
convert to single direction rock or concrete saw
upgradable to reversible spin rock/concrete saw with blade brake
Applications
Tree trimming
Clearing
Onsite milling
Hedge trimming
Accessories
For flexibility in cutting angle and position
manual rotation headbracket to allow horizontal and vertical cuts
Replace the blade for rock and concrete saw
Converting a Diamond Rocksaw to a Wood Saw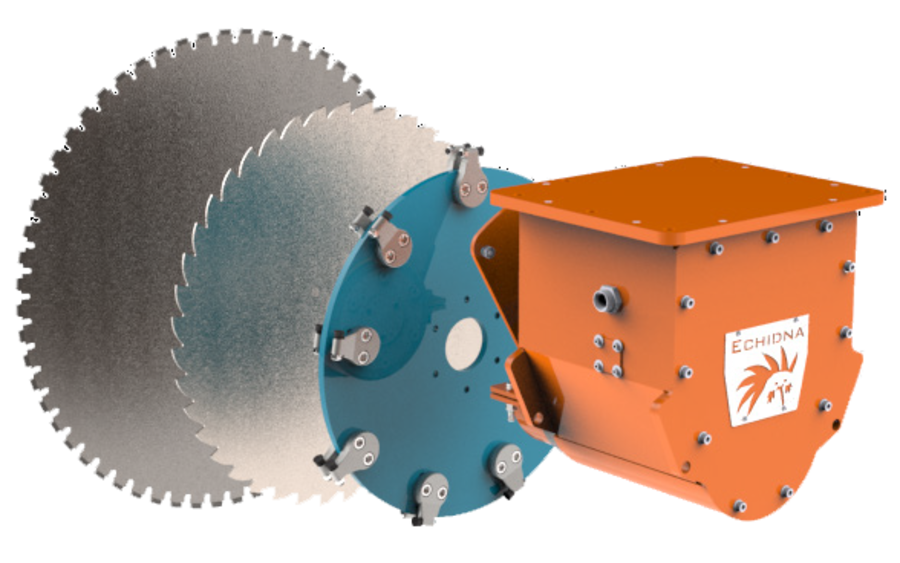 Diamond rocksaws are well suited to conversion to wood saws. The Standard and High Speed models are generally recommended.
If the rocksaw is only to be used for wood cutting, it is recommended that the reversible blade spin option be removed. This both reduces the price of the unit, and prevents the possibility of spinning the blade in the wrong direction.